I help people like you fix wicked problems.


I've created strategic plans — I call them journey roadmaps — with people like you in just about every market sector, across multiple geographic regions around the world. I've worked with start-ups and scale-ups, as well as all types of government agencies, including planning for smart cities.


I can help you determine what direction you need to go and how to get your business or project to where it needs to be. And I can do that fast, using reliable evidence-based knowledge of what works — that is, what new technology capabilities can help you solve real problems and generate verifiable value.


Mentoring gives you a short cut to clarity and confidence by walking you through the process of comprehending the value capture potential of your business or project — within the context of an interconnected digital world — and then applying that value to fuel your journey to your new desired end point.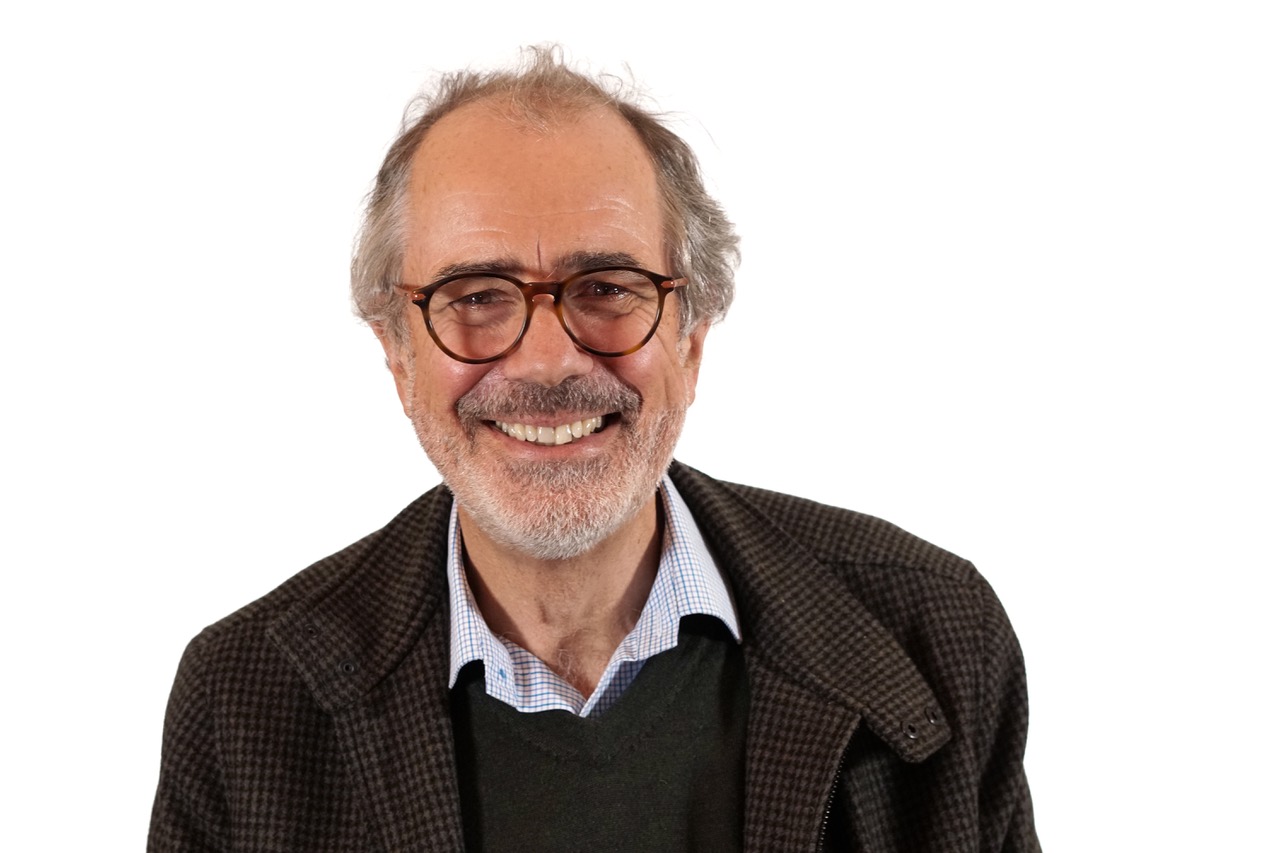 Hi, I'm Stephen Alexander.
I'm an Adjunct Professor at the Hult International Business School London campus and the creator of the Digital Value Capture® framework. I bring 30 years' experience of interacting with thought leaders such as Bill Gates, whilst pioneering many disruptive technologies including e-commerce, and driving digital transformation journeys across multiple market sectors. More recently, I've worked with many of the distributed ledger based technologies. Ethereum co-founder Joe Lubin funded me to determine the total value potential of decentralised currencies and digital assets over the next ten years.
My industry experience includes...
Value Consulting
Developed the digital strategy for a national telecommunications company including digital disruption tipping point analysis, ten-year road map, capability/solution set requirements and value capture equation for retail, commercial and government sales.
Delivered a comprehensive strategy to address healthcare affordability for the South Australian Government Health Department.
Contributed digital value capture and governance frameworks to a white paper for the new Smart City of Xiongan, announced by Chinese president Xi Jinping as a special economic zone spanning three counties. 
Developed a holistic 10-year digital journey roadmap of the West Australian energy sector for a major energy generator, showing the verifiable value of a "digital first" strategy.
Prepared 10-year strategic transport report and detailed recommendations for West Australian State Government identifying the strategies, interdependencies, digital trends, economic drivers, roadmaps and skills required to provide Driver and Vehicle Services within the Transport portfolio. 
Compiled a digital asset creation strategy, value capture plan & journey roadmap for a global construction organisation, showing the verifiable value they could generate and capture by liberating low cost data from the systems, devices, sensors, networks and applications associated with major infrastructure construction projects.
Authored a digital solutions paper for a State Government to mitigate risks from the expanding costs of healthcare, energy, transport and other public services.
Developed an architectural model to commoditize energy generation, storage and distribution using a Blockchain-based regional energy, transport and water exchange for the mining sector, operated by a virtual cooperative to reduce cost and risk for the region.
Delivered a briefing to a State Government taskforce on emerging digital sharing economies, including exploration of new types of Private Public Partnerships using local demand aggregation within Smart Cities/Regions. 
Prepared an assessment paper for the retail and banking sectors and SMEs on the interconnecting model, governance framework, digital strategy and value outcomes of using a Blockchain based exchange to create a range of next generation verification services.
Developed a journey roadmap for a State Police Force on Consent based Smart Policing Verses Cyber Security in a Smart City environment.
Created a journey roadmap and digital governance framework for Emergency Services response centres to automate decision-making during events where the data overwhelms operational command and control.
Created a high-end conceptual Blockchain-based legal instrument architecture to digitise procurement, supply chain and customer experience for a UK-based consortia, including an end to end smart contract solution, machine learning rules generation engine, supply chain brokerage, governance model and AI based customer App.
Reviewed the Australian Health Insurance Commission e-business plan.
Sat on an international think tank representing the head of the Australian Commonwealth Government Department of Health and Ageing (DOHA), providing a new perspective on an interconnected health sector.
Developed a General Practitioner connectivity strategy for DoHA, as well as a value framework for ebusiness process transformation, securing $42m funding to connect all GPs to broadband.
The Early Days
Established Europe's first PC based multimedia company in 1989.
Put Europe's first bank (Barclays) on the Internet with secure credit card transactions.
Developed Europe's first on-line shopping mall with retailers including Sainsburys supermarket, Toys-R-Us, Interflora.
Put the first national advertising campaign on the Internet for Guinness.
Founder member of The Common Good Foundation – a body set up to address issues of social equality on the Internet.
Developed Parent Teachers Association National Internet Portal.
Project director for the FSTC e-check trial in Australia.
Developed Cruiselink and Short Holidays portal for Travelworld.
Devised the first secure on-line banking platform in Europe and regional Australia.
Created Australia's first community-owned regional Internet Portals, advising 22 communities on economic sustainability through the development of cooperative buying and selling models.
Interviewing the founder of Consensys at Myriad 2015
Frequently Asked Questions
How do I schedule my appointment?
Upon purchasing your session, you'll receive further instructions on how to book a time for your appointment.
Can I purchase mentoring more than once?
The initial assessment session is designed to be a one-time purchase. If you'd like more, I also offer discounted 3 month intensive mentoring packages.